Strong, Nimble and Adaptable
Empower your vision.
The T4 is an autonomous mobile platform for fixed cart applications.
Smart, Connected Payloads
Safe Operation Around People
Mobile Robot – Made for Integrators
The open platform of the T4 allows integrators to connect fixed payloads, such as cabinets and other payloads through its top-side hardware connection.  All map management, navigation and localization is handled by the onboard processing of the T4 while your workflow is handled by your connected module.  Integration to our Fleet Manager as well as to your facility control systems like elevators and doors is included. 
Keep Your Staff and Customers Safe
The T4 provides staff and customers with automated material handing while providing socially distant service and logistics.  It also provides you the added capacity when you find yourself needing an extra set of hands.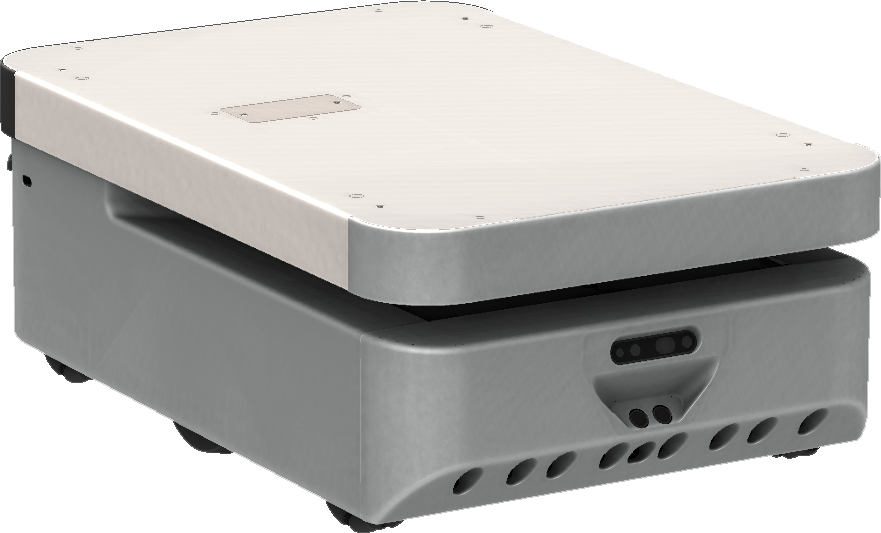 Aethon's TUG family is already known to be safe and reliable and the T4 improves upon that reputation. By adding a 3D stereo camera we can achieve navigation fidelity that was not possible with lasers, sonar, or infrared.
THE DIFFERENCE STARTS WITH FLEXIBILITY AND CONTROL
YOUR TUG FLEET IS MANAGED OVER A SECURE CLOUD CONNECTION
THE DIFFERENCE STARTS WITH FLEXIBILITY AND CONTROL
YOUR FLEET IS MANAGED OVER A SECURE CLOUD CONNECTION