There's a difference between AGVs and AMRs and as executives are evaluating them for industry 4.0 initiatives and lean transformation it's important to understand how these differences can impact your facility in both the short and long term. One dilemma for these...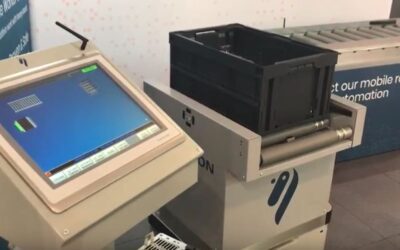 Excited to showcase the TUG T4 this week at MOTEK.  This particular T4 is demonstrating its open platform by incorporating a mobile conveyor.  We are also using the LogicOS module to synchronize all the components through the PLC system.
What Industry 4.0 Means for Manufacturers Today, we're at a juncture: Industry 4.0 is on the rise due to automation and the ubiquity of computing power and has spurred what many consider yet another Industrial Revolution. Over the course of the 18th and 19th...