Our robots keep your staff safer by eliminating staff deliveries and cross-departmental contact.  They provide crucial workforce augmentation when your hospital is facing a surge of new patients.
Aethon robots can deliver a wide range of goods securely and on carts including medications and laboratory specimens as well as meals, linens, and PPE.  They can even remove trash and soiled linens.
Overview of the TUG robot in hospitals explaining how it assists hospital staff, improves efficiency and safety throughout your facility.
Reading Hospital uses a fleet of TUG robots to provide meal delivery and assist their staff in providing excellent patient service.
St. Elizabeth Hospital uses the TUG to deliver medications.  This provides needed staff relief and greatly enhances social distancing among hospital staff.
Advent Health is using TUG robots to deliver laboratory specimens.  This assistance to the staff is especially valued during times of high utilization.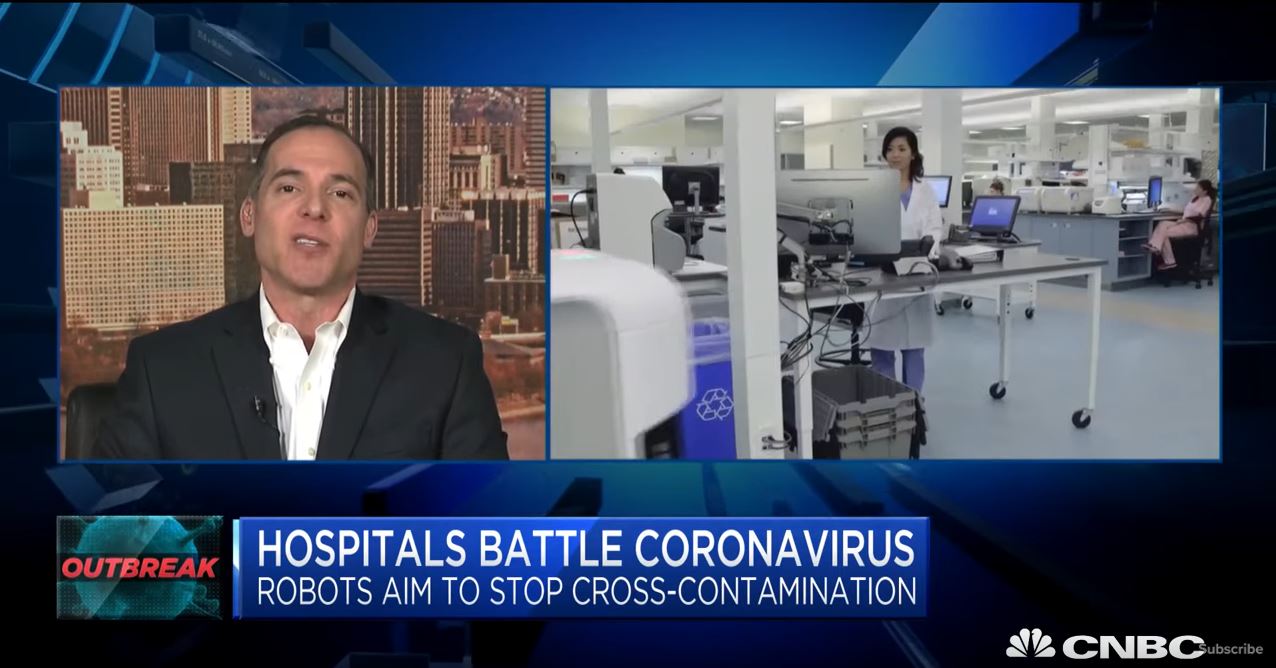 Our CEO, Peter Seiff, discusses the use of Aethon robotics in hospitals and how they assist during times of surging demand.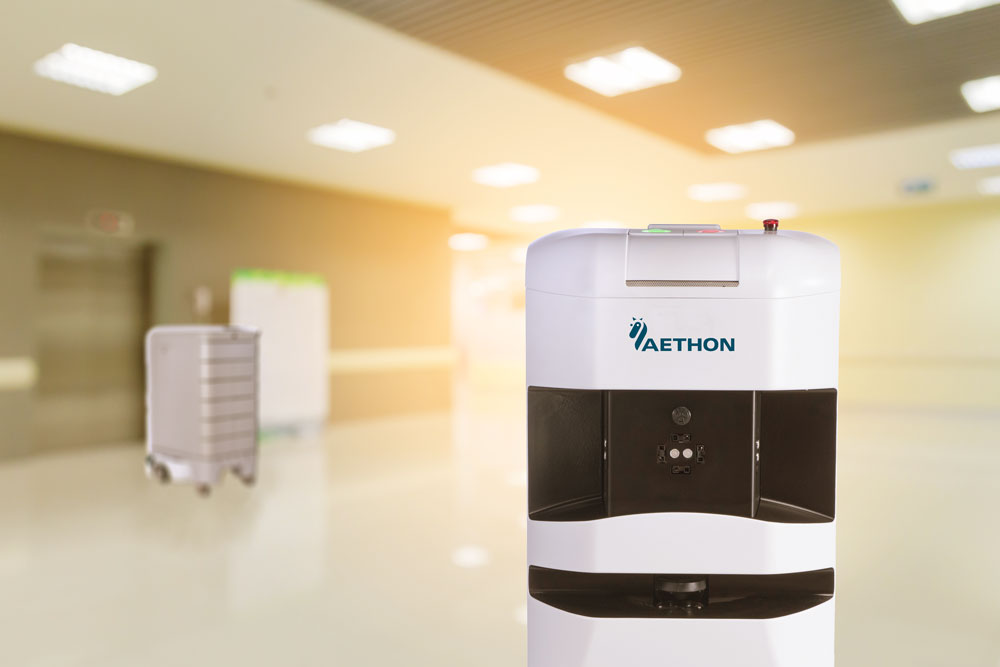 Right now, it's all hands and feet on deck at healthcare organizations in communities around the world.  The healthcare worker is on the front line of the current outbreak and needs every resource made available to support them.   Aethon's mobile robots could be one...
For more information about our hospital preparedness programs fill out the contact form below or call 412-322-2975.